3 days of hard work (and a bit of fun) to prepare our Conference in Bonn and to agree on the publications of the network.
The Tutors Scientific Committee, the Consortium and the Learners Scientific Committee worked separately but also in plenary to decide the format of the publications, finalize its content and talk about other important matters related to the Bonn conference and the future of the network.
The learners had a great diversity of tasks and the most multilingual ones. With the help of a community theatre professional, they prepared a play to bring their Manifesto to life. Their work, done in five languages, required a bilingual facilitator, French-English interpreters and support persons for Spanish, Dutch and German.
The learners also recorded some video-testimonies to show how literacy changed their lives and what the Eur-Alpha network brought to them.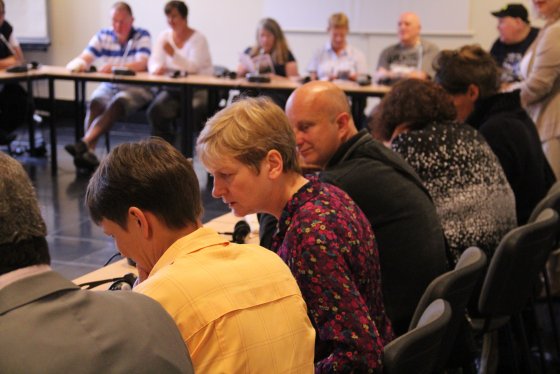 In the plenary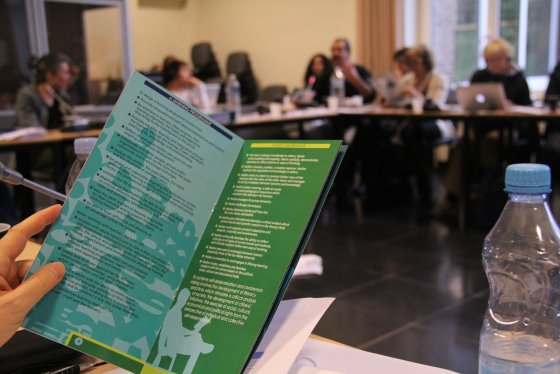 Taking a look at the draft publication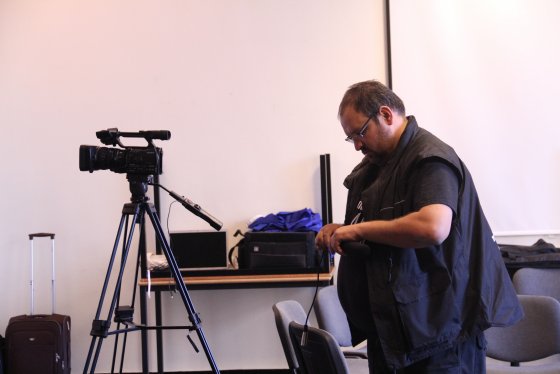 Fabrice preparing the material to film the testimonies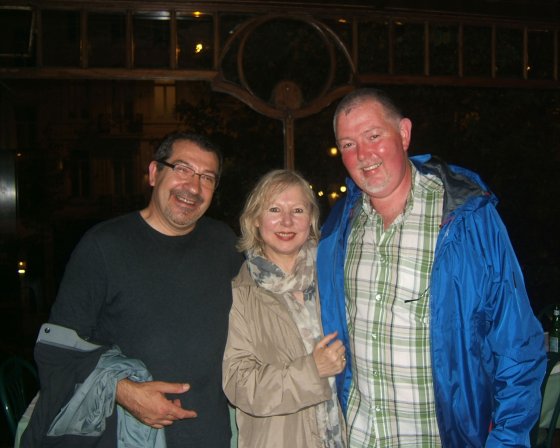 Carlos, Monika and Michael going out of the restaurant on our last evening.